We hold a number of glass workshops during the year. Full day fused glass workshop for adults, two day stained glass workshop for adults and during school holidays and Saturdays we offer 90 minute glass tile workshops for all ages. Other times you can book private parties and school visits. Check out the shop for availability
October Half Term Workshops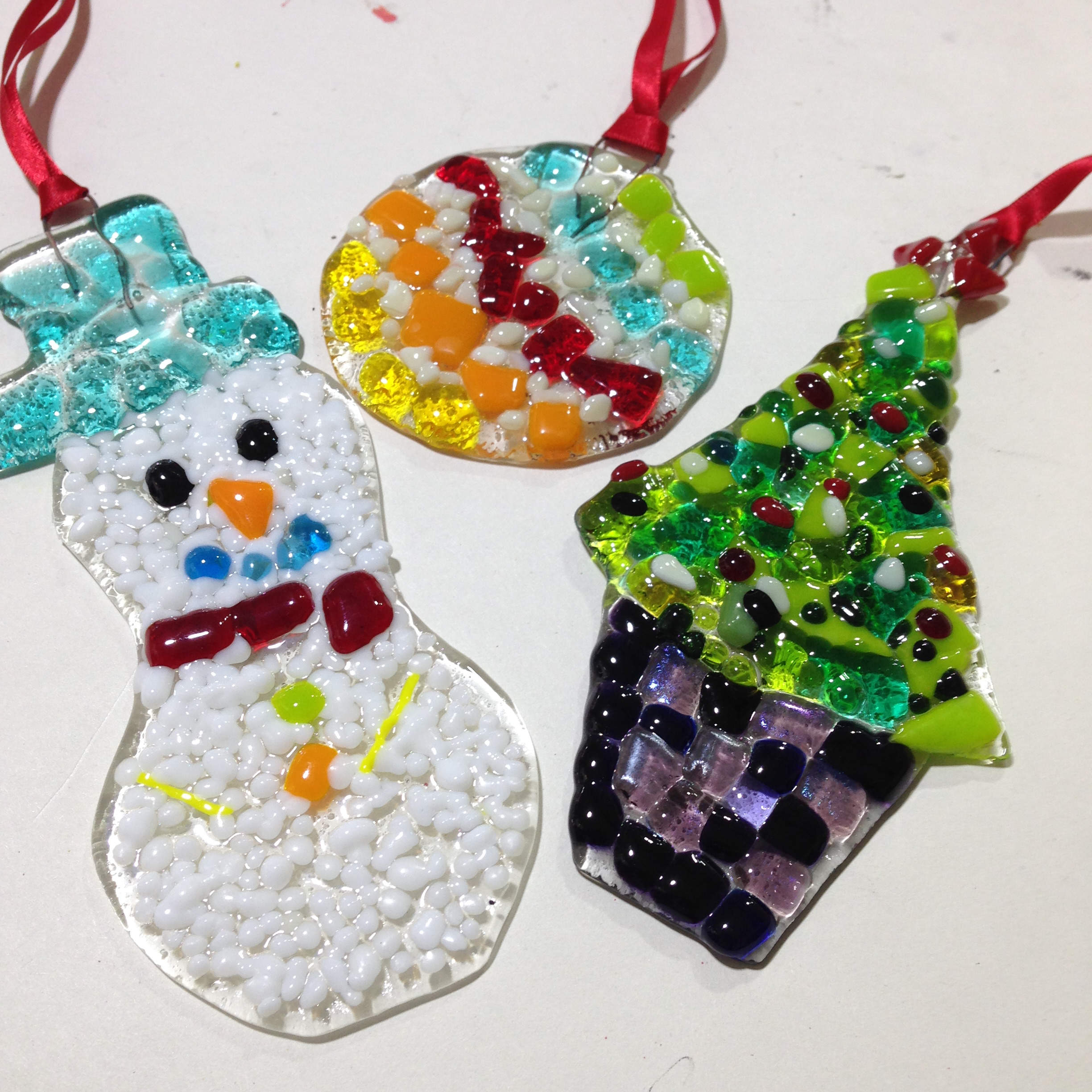 Book your child's birthday party to make something special in glass. Minimum of 7 children at £15 each, maximum number £15. Includes refreshments, sweets and a badge. Work will be ready for collection a week later. Email Janet@crushedchilli.co.uk to check availability.
---
Saturdays are days to make a special piece, you need to email janet@crushedchilli.co.uk to make sure we have space and no parties planned.
There is a choice of the below items
12 x 10 cm window hanger £15
18cm deep bowl £25
4 x 30cm wish stick £20
I have plenty of Tea, Coffee, Juice and Sweets.
Work is available to collect a week later after it has been fired
email janet@crushedchilli.co.uk to see if we have availability
---
Stained Glass Workshops
This is a two day workshop
You will finish the workshop with a 30cm x 30cm leaded panel to your own design
You will learn how to make a cartoon, cut glass, lead, solder and cement. We also have time available to fuse and make glass to incorporate into your panel
2 days £220.00 per person Click here to book
Our workshops are limited to maximum 4 students, which allow plenty of time for tuition and space for a wide choice of glass and materials. 10.30am to 4pm including lunch , tools and all materials.
If you have a party of 4 people we can do this workshop on days suitable to you, email janet@crushedchilli.co.uk
Make a Kiln carved Cheese Board
Make a kiln carved cheese board
10mm thick cheeseboard kiln carved with your design, this is a 2 hour workshop, work will be available for collec the following week.
If you have 4 people we can do this workshop on a day suitable to you email janet@crushedchilli.co.uk
---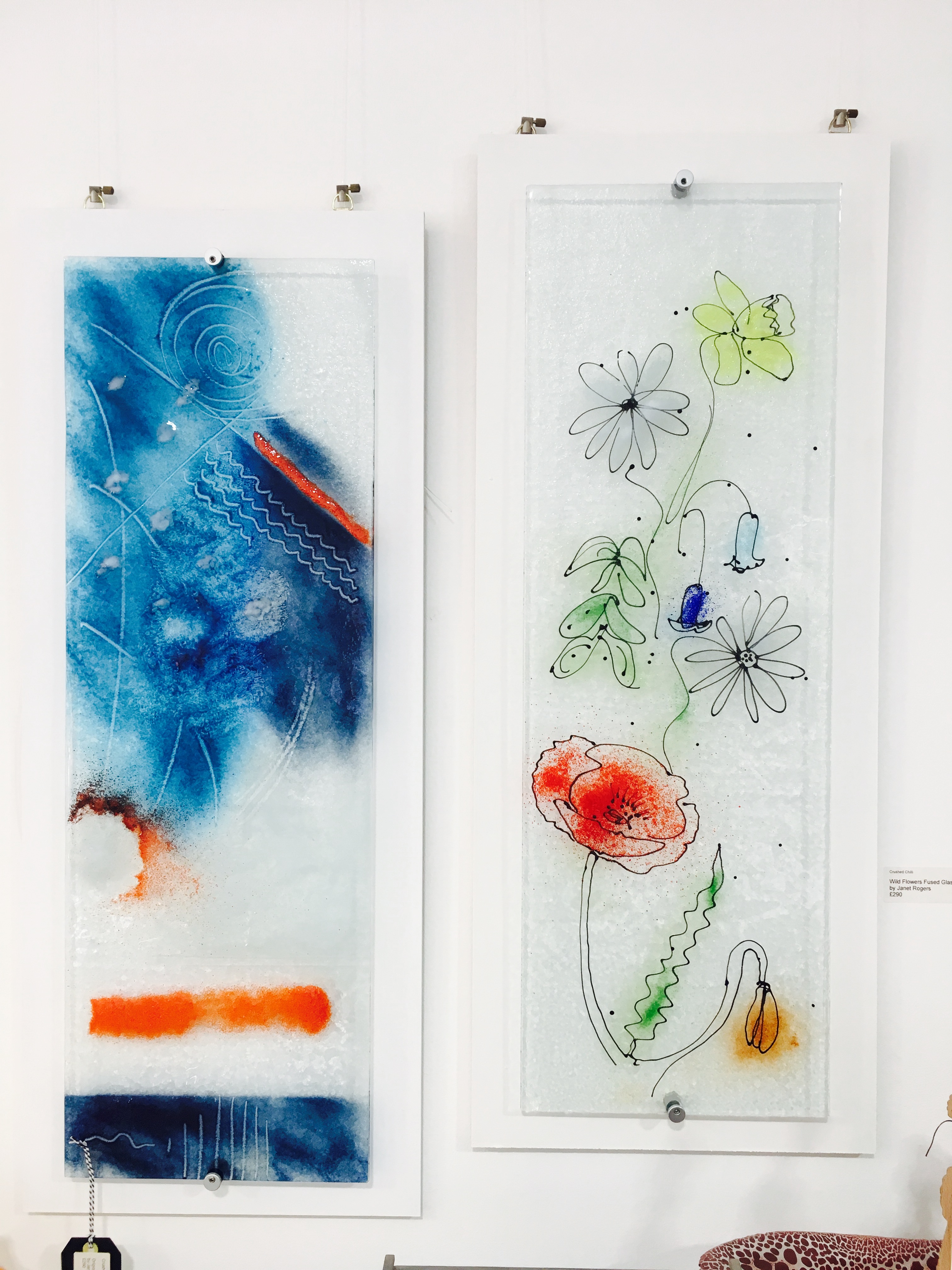 Fused glass picture 90 x 30cm workshop
10.30 to 1.30 £190
In this workshop you will draw with enamels and colour with frit and powders.
Plan and draw your design then transfer to glass. Price includes all materials, refreshments, firing and stand off brackets.
£190 Click her to book
If you have 3 people we can do this workshop on a day suitable to you, email janet@crushedchilli.co.uk