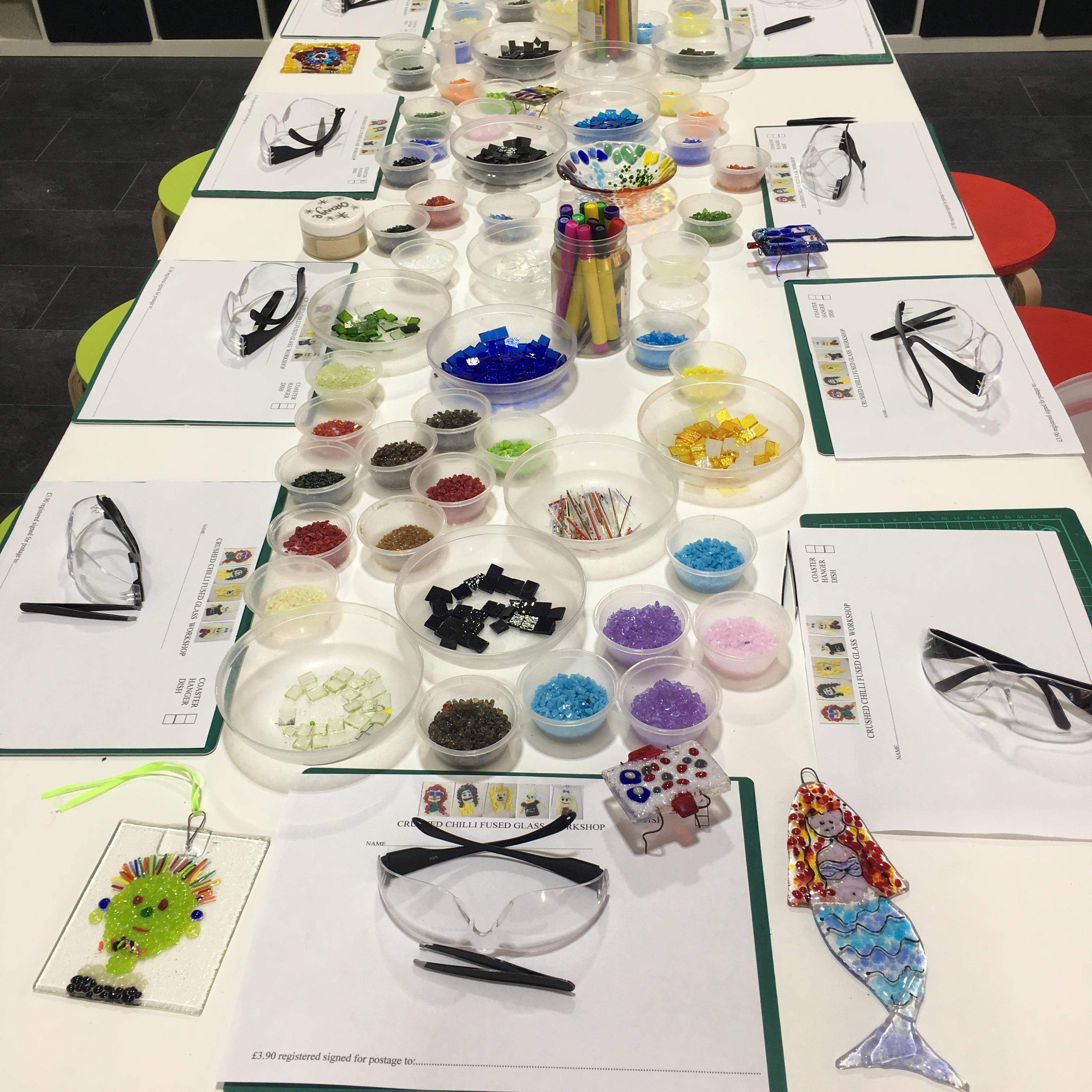 Summer School Glass Workshop Thursday 30th 2018
£ 15.00
10.30am £15

Book to make a fused glass project.
10 x12 tile, which can be made into a hanger, coaster or small dish

Each session takes about 60 to 90 minutes. Children need to be accompanied by an adult. Minum age 3 years.
I have refreshments and sweets to help you along with your masterpiece.