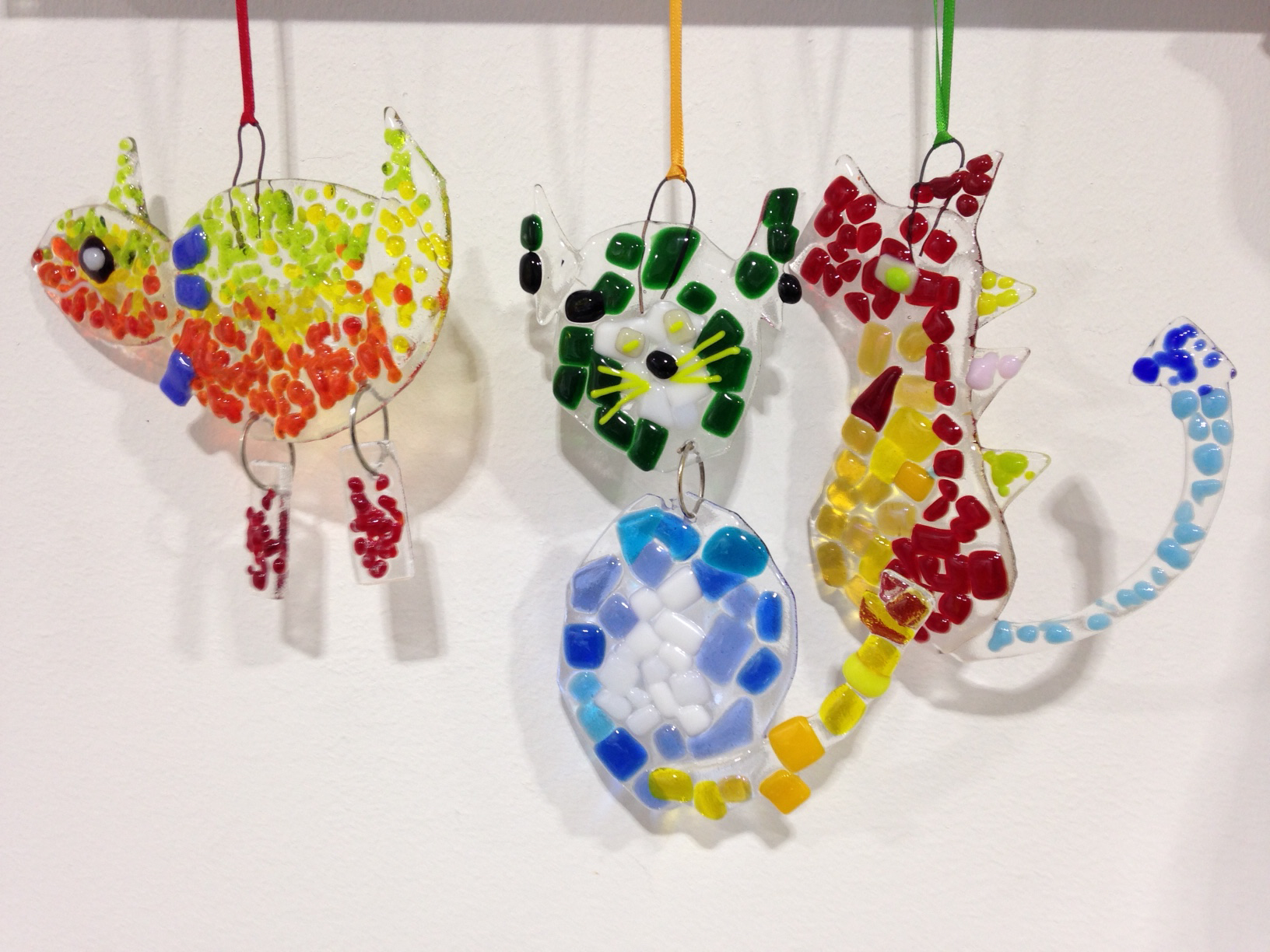 Half Term School Workshops Friday 16th February 2018
£ 15.00
During half term we have fused glass workshops at 10.30, 12.30 and 2.30 pm
This year we are making cats, dogs, and dragons.... however I am always up to creative suggestions.. I hear Unicorns are in!
The tile and wishstick option is also available.
Each session takes about 60 to 90 minutes. Children need to be accompanied by an adult. Minum age 3 years.
I have refreshments and sweets to help you along with your masterpiece.