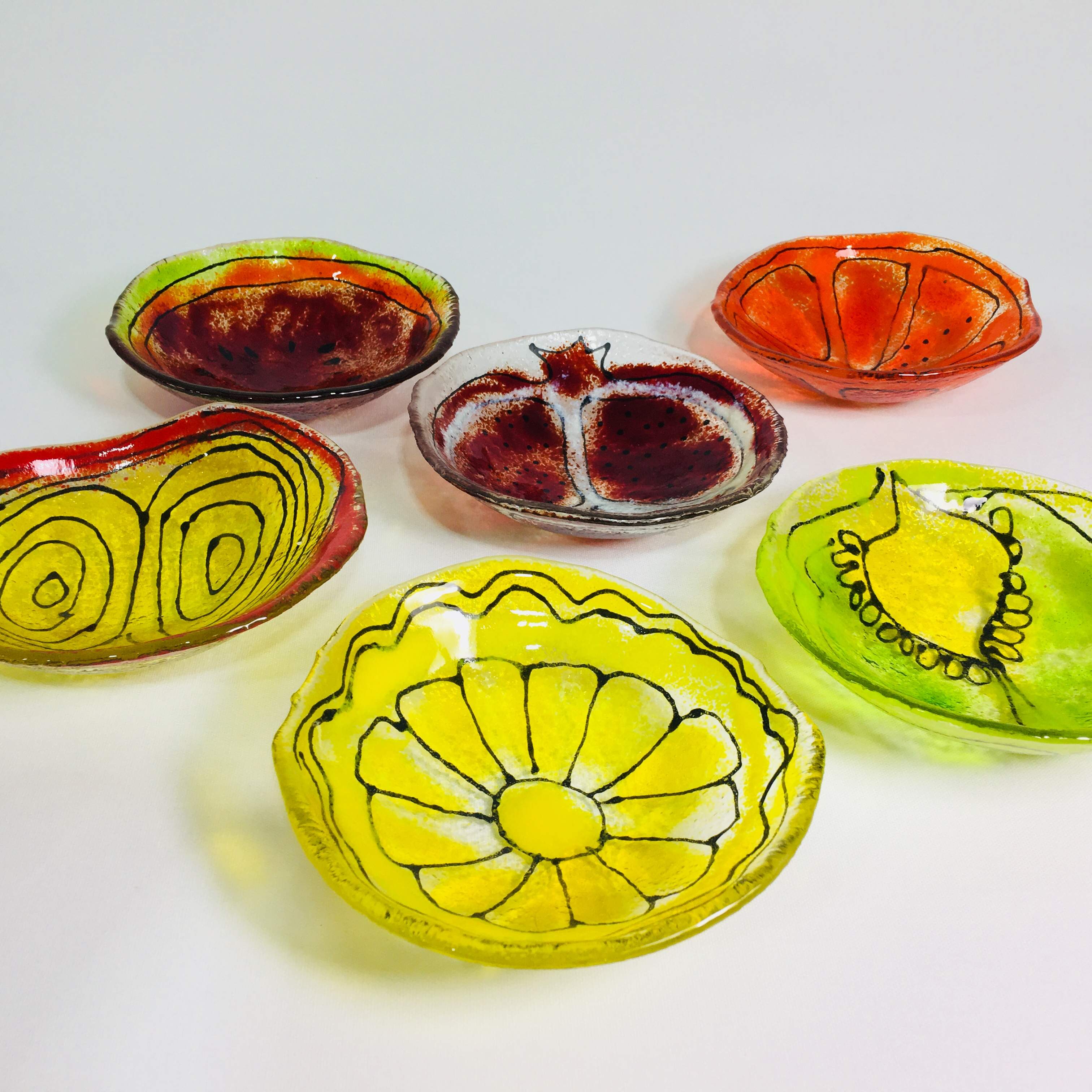 Glass Fruit Dishes
£ 20.00
Individually hand drawn fruit dishes with wobbly bottoms.
Size 12cm x 3cm deep
We offer a gift wrap option for all online purchases. Items are beaudifully wrapped in brightly coloured tissue paper and clear spotted cellophane and finished with a hand-tied ribbon. A small handmade glass card is also included to gift message.
If you would like to add this to your order click here and remember to add your recipients name and address