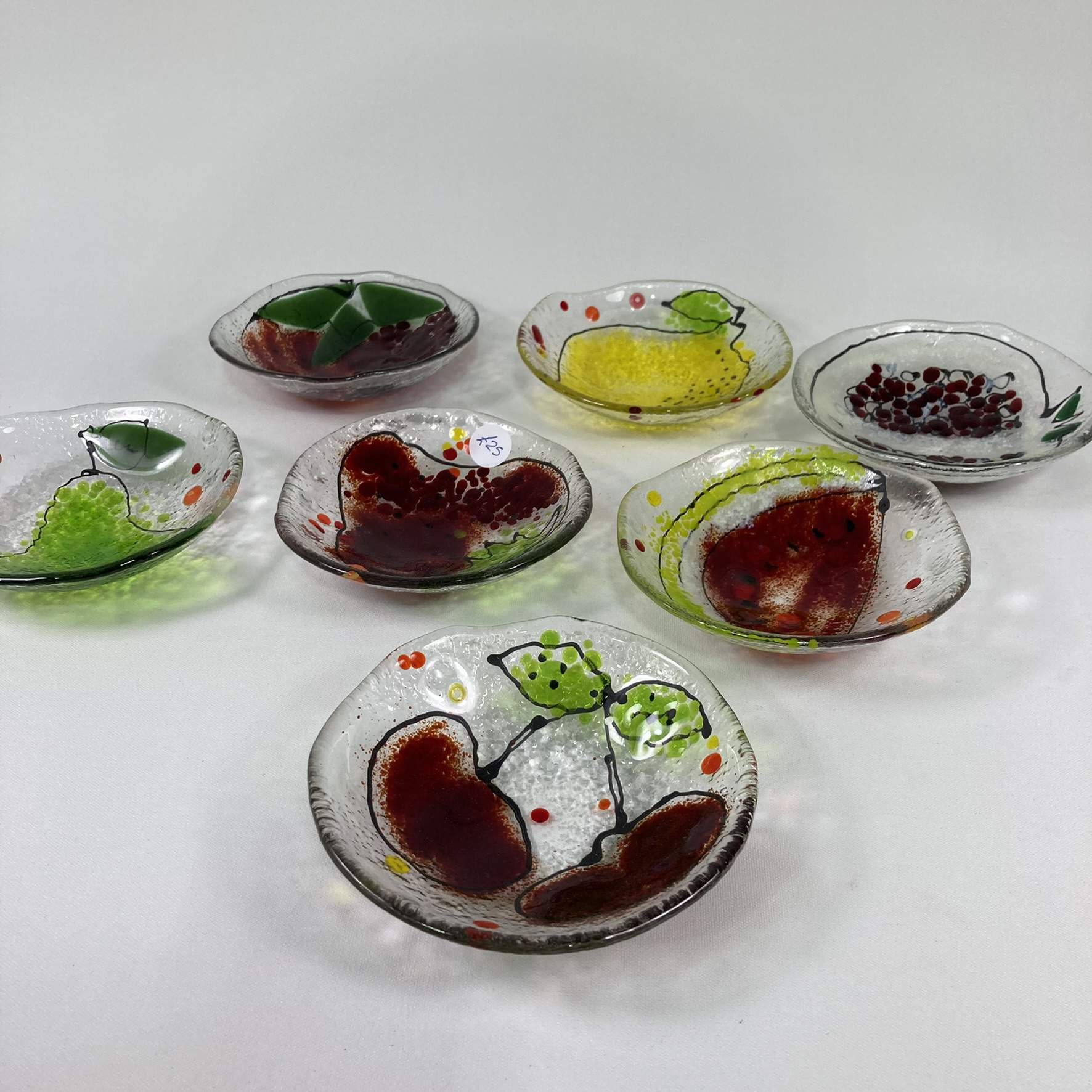 Glass Fruit Dishes
£30.00
Only 1 remaining
Individually hand drawn fused glass fruit dishes with wobbly bottoms. Individually hand drawn with glass enamel and coloured frit.
Size 12cm x 3cm deep
We offer a gift wrap option for all online purchases. Items are beautifully wrapped in brightly coloured tissue paper and clear spotted recycled cellophane and finished with a hand-tied ribbon. A small handmade glass card is also included to gift message.
If you would like to add this to your order remember to add your recipients name and address