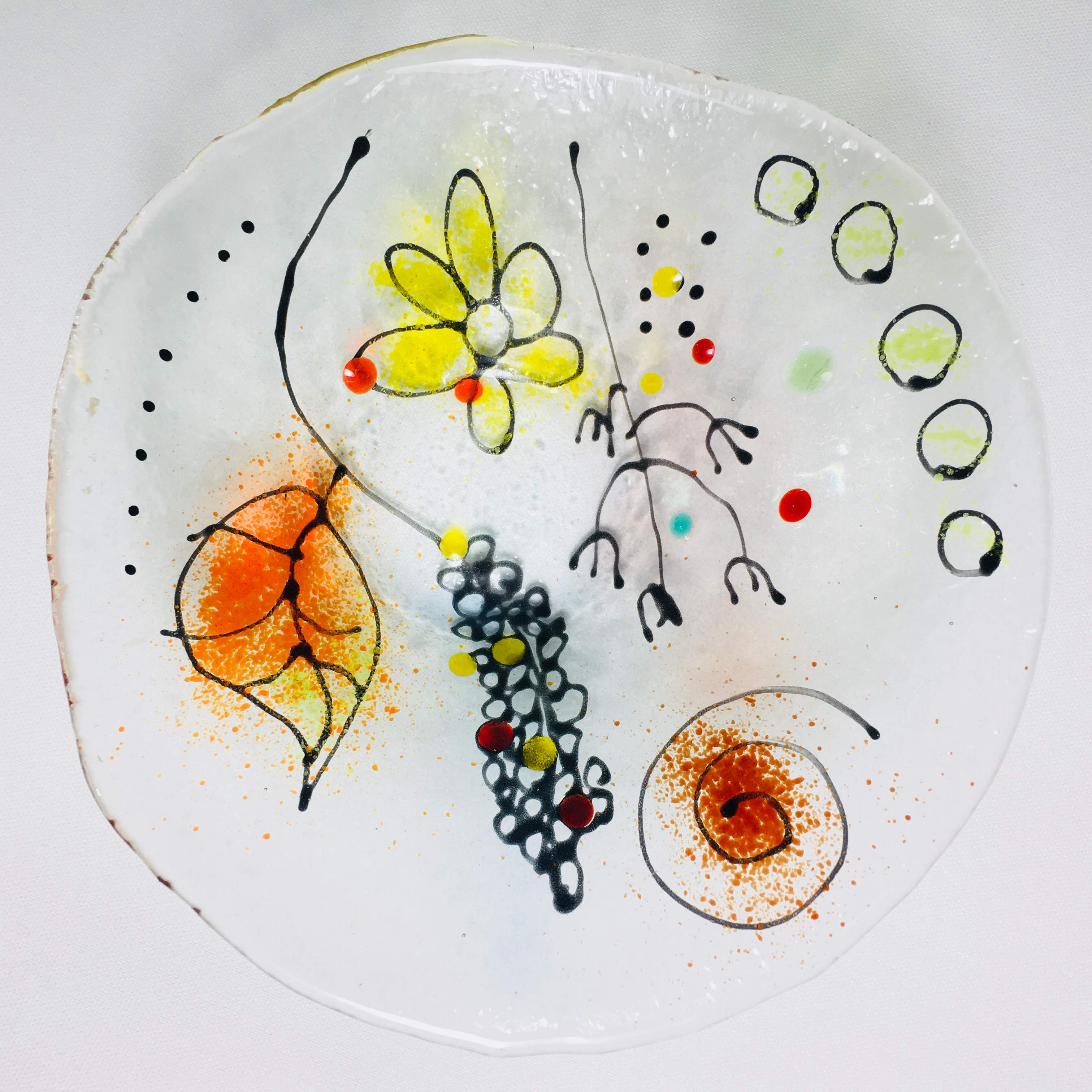 Glass Flower Bowl
£25.00
Sold out
Individuallly hand drawn in liquid enamel, deocorated using glass powder and frit, then slumped into a deep dish
size 18cm x 9cm deep
Would you like to send this bowl as a gift?
We offer a gift wrap option for all online purchases. Items are beaudifully wrapped in brightly coloured tissue paper and clear spotted cellophane and finished with a hand-tied ribbon. A small handmade glass card is also included to gift message.
If you would like to add this to your order click here and remember to add your recipients name and address.