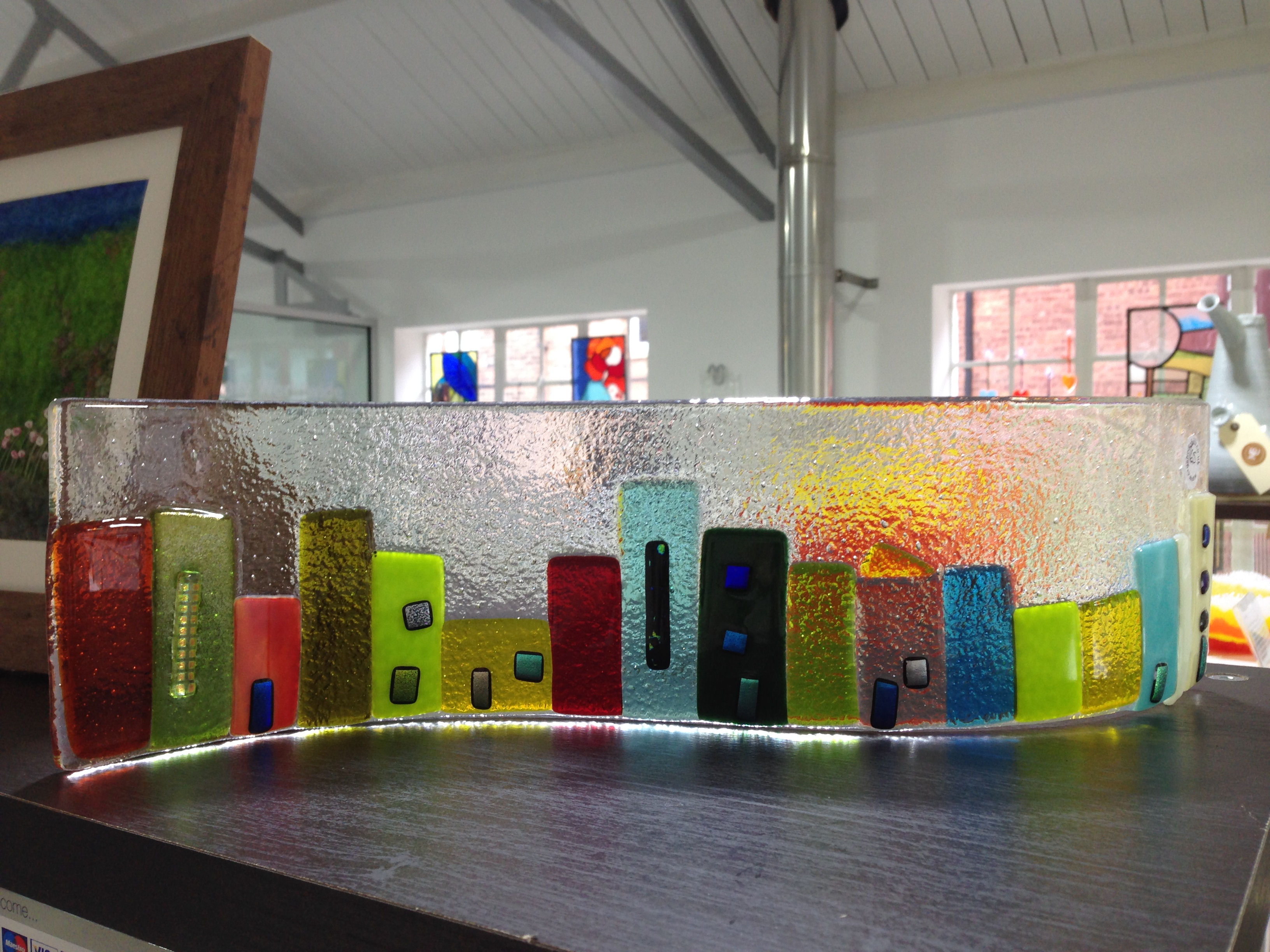 Full Day Fused Glass Workshop Friday 12th October 2018
£ 125.00
Only 2 remaining
This is a single day workshop. Maximum 5 students 10.30 to 4pm
A full and enjoyable day, trying different techniques using Bullseye glass, such as frit, powder and stringers.
You will finish this class with two items a slumped plate, wave, or four coasters.
Perfect day to make Christmas presents.
1 day £125.00 per person
Please feel free to bring images for inspiration!